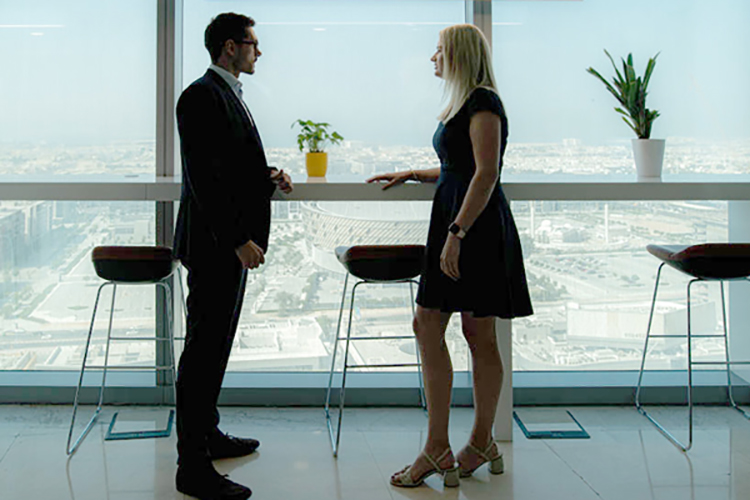 Specialist adjusters and forensic accountants
We are regularly appointed by insurers to assist with cyber claims arising both in the UK and internationally from our offices in London and Dubai.
We are well equipped and resourced to deal with claims advanced by both SMEs and large blue chip entities.
We provide the following services to our insurer clients either on a stand-alone basis or alongside other technical experts as part of a dedicated response team:
Cyber Business Interruption
Our chartered accountants routinely deal with loss of income calculations that arise from cyber-attacks or system outages. We can either analyse the calculations provided by the insured or prepare the calculation ourselves based on the insured's financial data – and we always provide an impartial view. When reporting, we ensure that our product is the appropriate length and clearly explains the calculations as well as the assumptions behind them.
Cybercrime
We investigate and report on thefts resulting from cybercrime. Causes typically involve hacking, email compromise or social engineering. We also proactively assist insureds and insurers in liaising with banks to pursue recovery of the stolen monies.
Remediation Costs
We objectively review the costs incurred by the insured in getting their systems back online and mitigating their loss. This can include reviewing the reasonableness of any IT costs the insured have incurred or verifying any staff overtime paid to get the business back up and running. We also comment on whether any remediation costs fall within the scope of the cover.
Policy Liability
Where appropriate we are able to provide comment on policy response. Alternatively, where coverage lawyers have been appointed, we are happy to solely focus on confirming the circumstances and quantum, so the lawyers have all the facts they need. We work regularly alongside all the major law firms typically used by insurers. We are well versed in liaising with them to ensure the enquiry is focused and there is no unnecessary duplication of effort.
Cyber Liability
Our solicitors provide the expertise to deal with third party claims arising from cyber events and technology errors and omissions. This experience has been gained from dealing with large cyber and technology liability cases as well as third party claims for professional risks including IT and media professionals.
Insurers regularly instruct ASL because we have a unique and unrivalled offering of being both forensic accountants and loss adjusters.
Our clients know that we have the technical accounting ability to quantify the losses whilst also having the experience and soft skills necessary to deal with the insureds and report in a user friendly and concise format. Importantly, we are cost conscious and always ensure that our work is commensurate with the value of the claim.
Another key benefit for our clients is that we are conflict free. We are not involved in incident response and are therefore able to provide an objective and impartial review of business interruption losses and remediation costs.
The review of significant and complex business interruption losses, and associated remediation costs, of a UK based finance provider following a ransomware attack

Social engineering frauds of all types notified under cyber, commercial crime, financial institutions and professional indemnity policies

Loss of revenue affecting a firm of loss adjusters following a ransomware attack

Verification of employee overtime costs incurred by a US based construction firm in order to restore their systems and thereby avoid paying a substantial ransom demand

Business interruption losses sustained by a London literary agent in the initial stages of the COVID-19 lockdown when a ransomware attack prevented them from accessing their systems

Substantial business interruption losses, and the associated costs, following a Ryuk ransomware attack affecting the systems of a large motor retailer

Notifications involving losses of bitcoin
Assessing substantial remediation costs incurred following a ransomware attack affecting a government organisation which manages the public transport network in a major European capital city

Business interruption losses and costs following a system failure affecting the distribution and retail operations across North America of an Italian fashion house

Third party claim arising from unauthorised access to restricted cardholder data held by a hotel group following the illicit installation of malicious software

Business interruption losses affecting a manufacturer following a system outage resulting in data on orders that had been dispatched but not invoiced being lost

Assessing the relevance of a denial of service attack on the inability of a media company to fulfil a contract in Eastern Europe and the associated business interruption losses

Third party claim arising from a high volume of fraudulent transactions (BIN attacks) erroneously approved by payment processing software provided and operated by the insured software supplier